About Talarico and Associates
Our Process
A detailed planning process is the best way to establish financial security. Once we get to know you we can begin to develop a dynamic plan that will meet your immediate needs and goals while adjusting for changes in your professional and social life down the road. We are in it together for the long haul.
So what are the steps?
1) We Have a Conversation
The first thing we do is have a conversation, a test drive if you will. In this meeting you will be asked a series of questions so that we can have a better understanding of what you are truly looking for. This is the first part of establishing a fruitful relationship, so be prepared! We know that we are not going to be the right fit for everyone and, at the same time, realize that not everyone is going to be a right fit for us. The worst thing we could do is force a relationship. We will identify your values, goals, priorities, preferences, as well as potential obstacles. Along with this, we will mutually establish what your expectations are for us and whether an ongoing partnership is the right fit. 
2) Building the Foundation
Once we have agreed that we are a fit we look at which level (complexity) of fee based financial planning you need. I have been asked "why do you charge for planning and other advisors may not?" The simple answer is there is no such thing as a free lunch. The planning we offer is unbiased. What that means to you is that your plan should be able to be implemented anywhere not just on the platform of the advisor selling the plan. We believe that clients who engage in a planning relationship and continue with the goal tracking and monitoring of the plan are more involved and aware of how their investments are meeting their personal goals. During this session we will begin to create a preliminary plan as we have a more comprehensive discussion about your personal and financial goals. The more open this phase is, the more detailed our plan can be.
3) Implementing Your Values
Based on our prior discussions, we will provide an easy to follow roadmap that will lead you towards your financial goals. We will specifically address the areas that are of greatest importance to you: retirement savings, early investment options, risk management, insurance, first time home ownership, estate planning, and detail the steps needed to wisely navigate these important areas.
4) Managing for Change
Your priorities and goals may shift through time, and we are here to proactively adjust your plan if they do. If your life circumstances do require a different approach, we will be here to ensure that your plan transitions along with you all while respecting your values and keeping the plan aligned with them. 
Our Team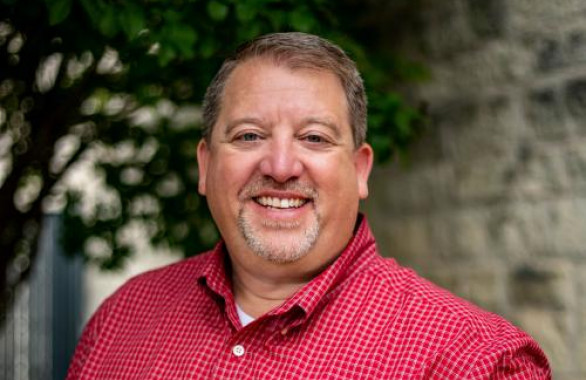 Financial Advisor
Email Me
| 830.315.6533
Spending time with my wife Caryn is on the top of my priority list. We've been together since our freshman year of college and that was a long time ago. I truly have been blessed to grow up with my best friend. We have two wonderful daughters, Caitlyn and Rebekah who both graduated from Texas Tech University – 'Gun's Up!' We are blessed that both of our girls chose to move back to Kerrville after college where they give back by teaching school. So far, we have one grandchild, a little girl named Mary Harper, who really does have this 'Jefe' wrapped around her finger.
I am an active member in my community where I serve and have served on many non-profit boards. I enjoy playing golf, senior league softball (old guys and gals), performing on stage at one of our local community theaters and spending Sunday's behind the pulpit of the church my wife and I launched in 2021. If there is anything you want to know about me, just ask.
Helping my clients discover their 'true financial purpose' is more than just managing their money. Let me know how I can help you discover yours!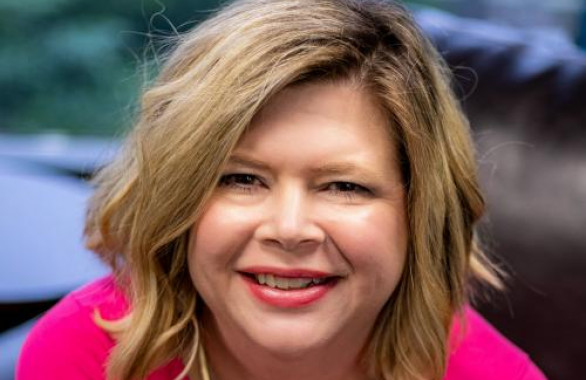 Client Service Manager
Email Me
| 830.315.6533
I grew up in Kerrville and graduated from Tivy High School.  Having left for college I knew that one day I wanted to return and come back to my roots.  In 2003, that dream became a reality. Shortly after moving back I ran into an old high school friend named Brian, who I ultimately married. We have one son named Cooper who keeps us busy with all of his activities, mainly baseball!  I am proud to have the privilege of raising my son in such a loving and supportive community. 
I serve on the executive board of Kerrville First United Methodist Church, the Hill Country District Junior Livestock Show Association, the Volunteer Services Council for Kerrville State Hospital and I am a member of the Satellite Club of the Rotary Club of Kerrville. I also hold a Bachelor of Science degree in Business Management.
I am passionate about all things client related and take my role of Client Service Manager seriously. I look at my relationships with clients as more of a friendship, which does make caring about you and your needs that much easier. I look forward to meeting you and helping as I can.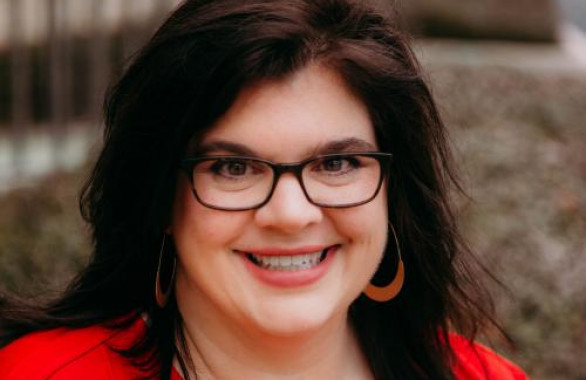 Receptionist
Email Me
| 830-315-6533
Growing up and living most of my life in the little East Texas town of Gilmer, it was a new adventure in 2014,  when our family moved to Kerrville located in the beautiful Hill Country of Texas.  From the very beginning, we were welcomed with open arms into our new community and felt right at home.  Kerrville has been a wonderful place to be the last six years.  We've found a great community of fellow believers at First United Methodist Church and have grown to love our church family. 
My husband Mike and I were high school sweethearts, and I have almost 30 years of marriage under our belt.   We spend our spare time with our oldest daughter Kaitlyn cheering on our son, Kamden, and youngest daughter, Kenley, on the field and the court almost year-round with Tivy, HPMS, and other Kerrville sporting events.      
I enjoy volunteering for different non-profits and supporting our teachers and students through PTO service.  It will be an honor to provide a similar level of dedication and professionalism to serve and support our clients.  I look forward to knowing you better. 
Our Philosophy
We really have one simple philosophy; God owns it all. With that in mind, our firms' mission is "to help clients discover their true financial purpose." We find that once a client adopts this way of thinking, their lives change forever. Most people are good people, believers and non-believers alike. Each client has a set of values, ethics and morals which are unique. Helping our clients align those traits to fit their financial life is incredibly fulfilling to us.
The core of who we are is rooted in loyalty and trust - it is the foundation from which we grow a relationship with our customers. This is what makes us different. From first time investors to those securing stability for their twilight years, we are here to support, educate, and offer insight to every individual that we encounter.
In the dizzying world of stock markets and financial lingo, we often become too fixated on the immediate numbers and lose sight of the bigger picture. We want to understand what truly matters to you and tailor a holistic financial plan that gives you peace of mind today and tomorrow. We care as much about why you are investing as what you are investing in.